TALK: BROTHER (IN LAW). ARTE, IDENTITÀ E IMMIGRAZIONE IN UN MONDO SENZA CONFINI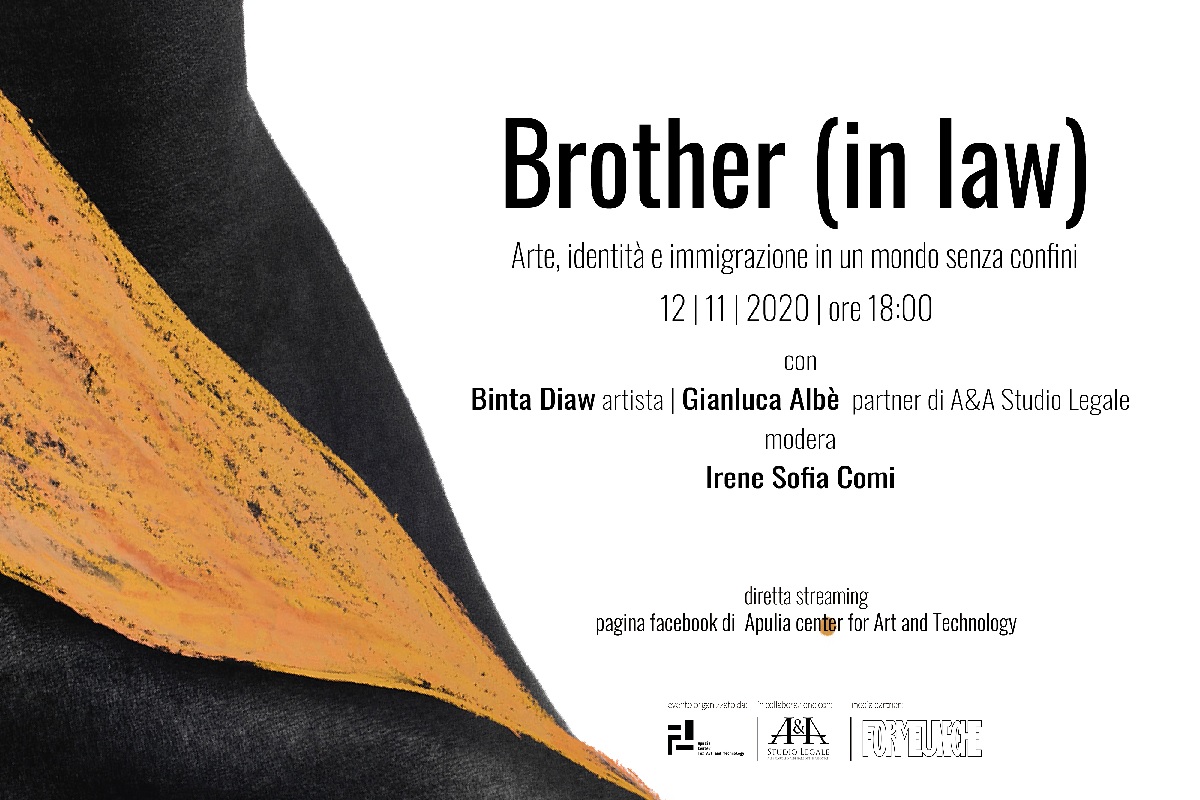 Un dialogo attraverso differenti punti di vista per indagare la tematica del secolo, per comprendere da vicino il rapporto fra arte e immigrazione e scoprire insieme il grande impegno civile di coloro che non restano "indifferenti".
Un attualissimo dibattito che coinvolgerà: Binta Diaw, artista italo-senegalese la cui ricerca multimediale sviluppa tematiche sociali legate ai temi della migrazione, delle narrazioni coloniali e del rapporto del corpo con la natura e la complessità della sua identità, e Gianluca Albè – partner di A&A Studio Legale – che racconterà la sua esperienza, maturata quale head of pro bono dello studio, in materia di integrazione.
L'evento, realizzato in lingua inglese, si terrà giovedì 12 novembre, nel rispetto di tutte le vigenti normative riferite all'emergenza sanitaria in corso, e potrà essere fruito anche in diretta, dalle ore 18.00, dalla pagina Facebook di Apulia Center for Art and Technology e attraverso i canali social di Linea Festival.